Master Pen Kit® - Tapa Traveler Master Rollerball Pen Kit
The chrome-plated Tapa Traveler Master Rollerball Pen Kit produces a pen that tells the story of early Polynesian sailors. A petroglyph warrior figure on the end cap signifies the origin of the traveler from Marquesas and Tahiti. The double rows of triangles depict their path across the Pacific, while the Tapa style bands and clip designs are synonymous with the types of patterns that early inhabitants of Hawaii may have used in the Tapa cloth that was pounded from the inner bark of the paper mulberry and breadfruit trees.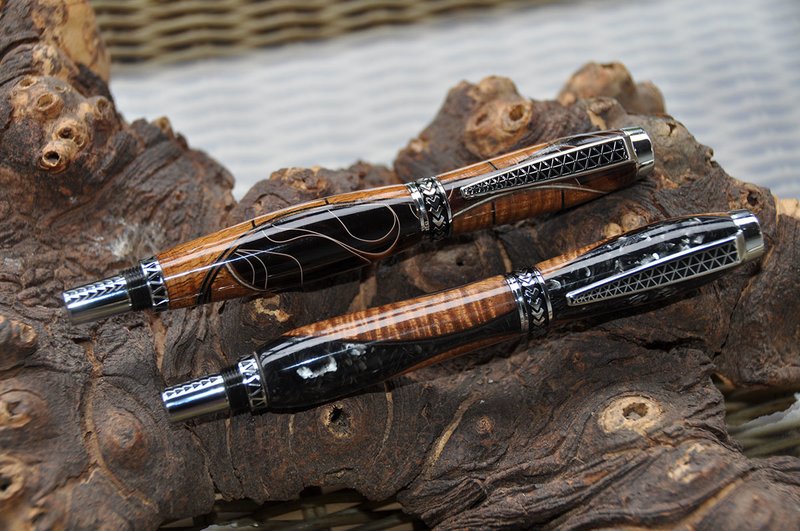 The end cap displays a double hull canoe and the Hawaiian Island chain as yet another successful voyage reaches its end. Postable end cap and durable metal threads ensure that your Tapa Traveler Pen is an heirloom to enjoy for decades to come.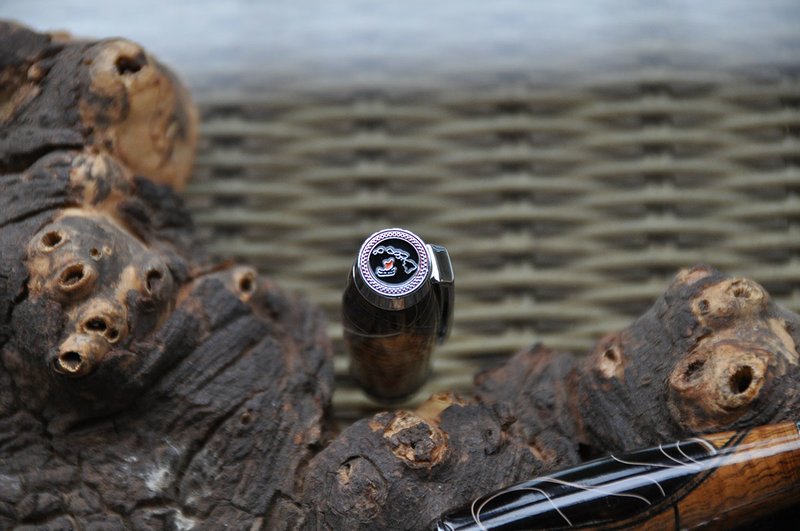 Available in Fountain, Rollerball or one of each in a Set. Tapa Traveler Master Pen Kits require a 25/64mm and 7/16mm drill bit as well as Tapa Traveler Bushings.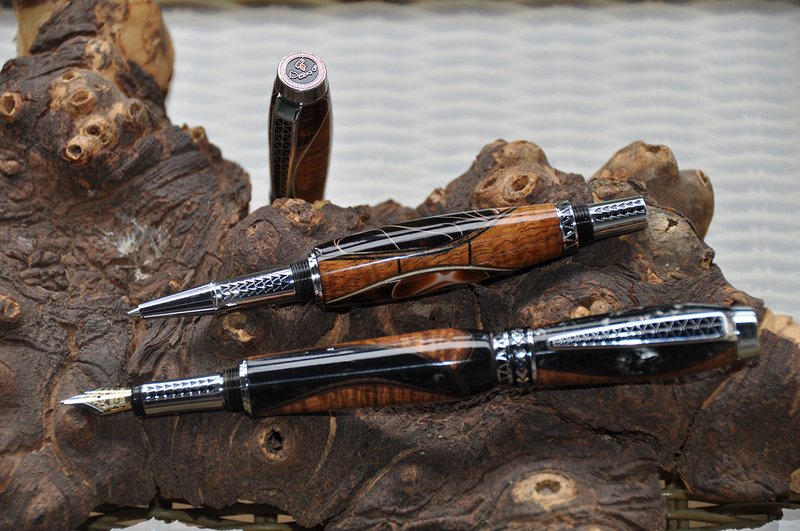 Detailed instructions for the Tapa Traveler Master Pen Kit® are available for download as a PDF file.
Additional Discounts Not Applicable